Government compensates survivors unequally

October 3, 2015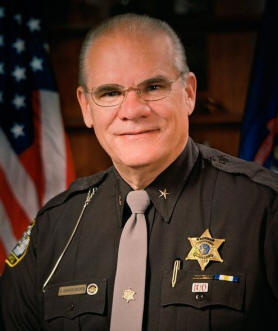 In his September 18 plea for passage of a law providing health benefits to survivors of public safety officers killed in the line of duty, Ingham County Sheriff Gene Wrigglesworth says "Most people assume when our first responders are killed keeping them safe that their families are taken care of. Nothing could be further from the truth!"
The truth is that although they may not get health insurance, survivors of any Michigan public safety officer who dies in the line of duty get $25,000 from the State of Michigan and $339,310 from the federal government. "Survivors" is broadly defined for these programs. If there is no spouse or children, the payments go the the parents.
On top of that, survivors of Lansing police and firefighters who die in the line of duty get a monthly pension. The widow gets 86% of the regular retirement benefit, but not less than 1/3 of final average compensation. Each unmarried child under age 21 receives an equal share of ¼ final compensation. (source) Survivors of Ingham County Sheriff officers who die in the line of duty get a $40,000 life insurance benefit. And survivors of Michigan state police officers who die in the line of duty get a pension equal to 60% of final average compensation.
By comparison, survivors of U.S. military service members who die while on active duty get a $100,000 "gratuity" payment, less than one-third of the $339,310 the federal government gives to families of public safety workers. Military service members also carry life insurance that pays $400,000 unless they opt for a lesser amount, but they have to pay for it. Premiums of $29 per month for the maximum $400,000 coverage are deducted from military pay.
It should be noted that many public safety workers do not participate in the Social Security system, so there is no social security benefit for their survivors. But those public safety workers do not pay into the system: 6.2% from the employee, 6.2% from the employer.
As for the rest of us, regardless of how early or tragic our death, regardless of how courageous, selfless and giving we've been as a human being, our survivors get zip unless it comes from our employer or our own life insurance. They can expect nothing from the state or federal government.
Send comments, questions and tips to stevenrharry@gmail.com. If you'd like to be notified by email when I post a new story, let me know.
Previous stories: