Michigan couple pays $6.875 million for home on Tampa Bay
Originally posted February 20, 2017; updated March 27, 2017 and January 15, 2018
In October 2016, Per and Svetlana Wickstrom of Battle Creek paid $6.875 million for home on Tampa Bay in Florida. According to the Tampa Bay Times, it was the most paid for a single family Tampa Bay area home since 2013. The article says Per Wickstrom is CEO of several drug and alcohol rehabilitation programs in Michigan. The home is at 2600 Phillippe Parkway in Safety Harbor, FL.
Here is a view from Google Earth: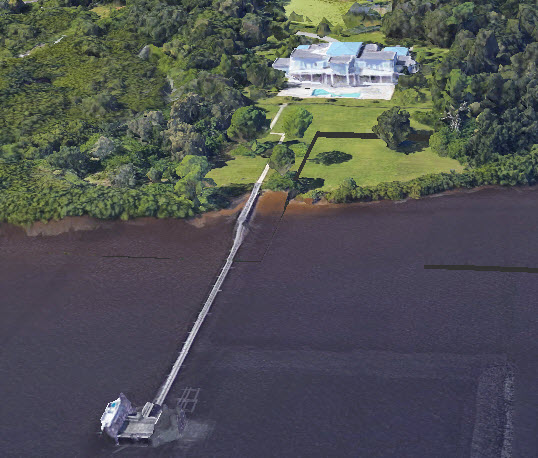 This is how it is described at Realtor.com:
A Masterpiece of Contemporary Architecture on one of the largest parcels available today on Tampa Bay. An impressive gated estate affords privacy and exclusivity on over 5.3 waterfront acres (~260 ft of Bayfront plus additional 5.3 parcel available separately) 9,365 sqft of living space, 6 bedrooms, 6.5 baths, in-law suite/kitchen, multiple terraces and 4-car garage. This luxury lifestyle boasts dynamic open spaces, an extensive use of glass, sleek finishes and a floor plan the flows effortlessly from the indoors out. Enjoy breathtaking water views as floor-to-ceiling glass frames expansive outdoor entertaining areas, a gracious terrace, resort-style pool, spa/fountains. Just beyond, a private 300 foot dock with 2 boat lifts await arriving guests, or maybe a sunset cruise. Sleek finishes define the interior living spaces from the marble flooring and custom lighting to the Chefs kitchen with integrated appliances and bar. Impressive appointments include a state-of-the art media room, solar power, 18-zone sprinkler system, hurricane shutters, and 750-gallon aquarium.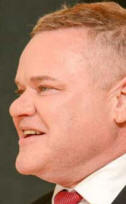 Who is Per Wickstrom, and how did he get rich?
Per Wickstrom has his own website with the address www.perwickstrom.com. It says that by submitting your name and email address, you can get "weekly updates on how to overcome obstacles and succeed in business and in life." Under About Me, it says
The success of Per Wickstrom as founder of Best Drug Rehabilitation should be enough evidence for anyone seeking validation that rehabilitation works. Having overcome his own struggle with various drugs over a ten-year period, Per Wickstrom graduated from rehab and decided he wanted to help others enjoy the same life-affirming success. His dedication and perseverance in opening a rehabilitation facility has resulted in lasting recovery for thousands of clients. Per Wickstrom wants to motivate others to follow his path to recovery by joining a rehabilitation center.
Best Drug Rehabilitation is in Manistee, Michigan at 300 Care Center Drive. This is the facility: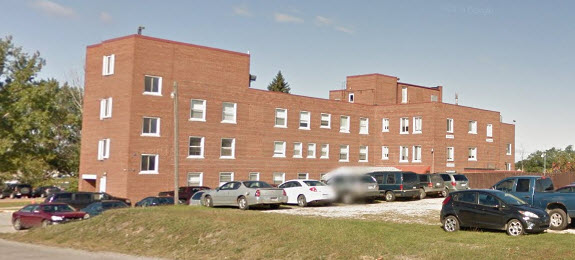 This is its location: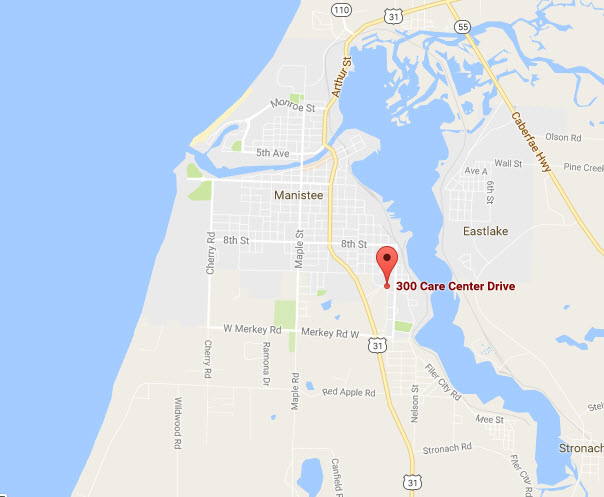 Best Drug Rehabilitation is not the only drug rehabilitation facility associated with Mr. Wickstrom. He and his wife made a flurry of contributions to Michigan politicians in the fall of 2016. State law says you must give your occupation and employer with contributions over $100. He made no mention of Best Drug Rehabilitation, but did say he owned 3 others: Life Solutions, A Forever Recovery and Narconon Stonehawk.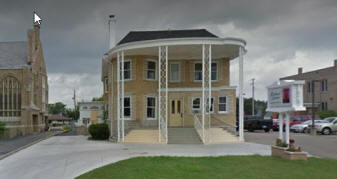 Life Solutions (right) doesn't seem to have its own website, but does have several employee reviews on the indeed.com website. Its address is 121 NE Capital Ave, Battle Creek. Most of the reviews are favorable, but one says "none of the 'counselors' were actually mental health professionals. They are actually more or less salesmen trying to convince people seeking treatment to enter into one of their facilities." The facilities this reviewer names are A Forever Recovery and Best Drug Rehabilitation.
A Forever Recovery (below), located at 216 St Marys Lake Rd in Battle Creek, does have a website with a lot of information. The executive director is Pamela Anderson (not the TV star Pamela Anderson). According to a September 14, 2008 article in the Battle Creek Enquirer, A Forever Recovery "has begun operation at the facilities formerly occupied by Narconon Stone Hawk, a drug and alcohol rehabilitation center with links to Scientology . . . the estimated average stay is 45 days and patients or their families are charged a minimum $12,500 for the program." (The price has gone up since 2008; this site says the cost is $17,266 for 30 days, including a year of aftercare.)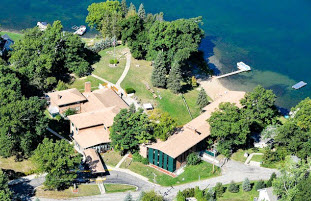 A 4/14/15 report of a complaint investigation by the Michigan Department of Licensing and Regulation (LARA) says "The complainant indicated that he was required to sign documents at the time of admissions when he was still under the influence of controlled substances . . . and believes the program was only interested in getting him committed for financial purposes." Still, a 7/1/15 licensure inspection found the facility "in substantial compliance."
Reviews of A Forever Recovery are here on the website rehabreviews.com. There are about 70 of them, and most are long, well-written, glowing and similar, as if all were written by the same person. Here and there, however, there is an unfavorable review. Here are some examples:
A Forever Recovery is not what you are told by the commissioned telemarketers you talk to on the phone. The place is run mostly by security. Detox is in a shabby building a few blocks away and you are held there well into 2 weeks so they can bill insurance the high rates they charge. Once you move to the facility you see immediately that most of the 120 patients are 18 to young 20's with drug problems. They take up most of the group time with petty complaints. The place is freezing and they won't adjust the thermostat. It's filthy and left to the patients to clean. You have to line up for your 10 minute phone time. Just like in jail. If you want to live like an inmate this is not the place to go. If your over the age 27 or so and mature don't go here. Scientologist Per Wickstrom is the CEO so beware. This is a Narcanon facility named AFR. Books you have to read are all L Ron Hubard based books.

This program is poorly led and managed. It is not a 12 step program. It is based in some frankly unusual moral reconciliation therapy that is non therapeutic . . . AFR is like a minimum security prison. You are assigned tasks to do daily which normally be tasked to housekeeping staff. The facility is unclean and drafty. You are tracked base on offenses against policy. If those offenses are above a certain level you are shamed by wearing a colored vest. This places security at the facility as prison guards who are chasing the 20 somethings around. Rather than a nurturing positive atom sphere this is one based on negativity and fear. . .

The young heroin addicts treatment facility is just that. Not geared for professional or people above the age of 25. Wearing an orange shirt to signal to other people that you are not allowed to talk is ridiculous. Don't carry your coffee cup to group or you get wrote up. These infractions keep you from moving on. All created to keep you at a pace where they can bill insurance for longer stays etc… It appears that people are hired to write good reviews on AFT. If you read you will see same grammar errors and same type of language used. Be smart people.

I guarantee most of these comments are written by owners/ staff members. Why dont they tell on here that you first go to another "facility" to detox (it looks like a crack house) ? I know because i voluntarily went there a while back. When i was almost done with detox, i found out that they were sending me to a place that is based solely upon SCIENTOLOGY ! I then tried to transfer to another rehab and a tall young African American lady threatened to have me arrested if i tried to leave. If you want to ask me any questions directly, email me at 2smokeguy@gmail.com anytime. Oh yeah the name of the detox is Tranquility Detox too I just remembered.
There are no reviews of Best Drug Rehabilitation on rehabreviews.com, but there are on www.rehabs.com. Most are favorable and strikingly similar to the reviews of A Forever Recovery on rehabreviews.com. There are a few detractors, however:
As a previous registered nurse that worked there for over a year.... DO NOT GO HERE! There is so much immoral activity behind closed doors it is ridiculous. As a nurse I was told by my supervisor, the Director of Nursing, that if a patient comes to me with a concern or emotional issues that I need to shut them down right away and tell them I'm not a counselor then set them up to see their counselor.. (news flash, the counselors aren't there 24 hours a day, 7 days a week). It was extremely disappointing that I was basically told to just be a nurse that pushes medications, instead of assessing the patient as a whole which means their mental state, emotional state, and physical state. Due to the fact that I did not abide by these silly rules and form to their ways I suddenly and mysteriously got blamed for things that never happened. Numerous times it was evident that staff played favorites by bring food/drinks/and others goodies in for the patients they liked, but if you're not a favorite then watch out because no matter what you do, it's going to be wrong and you will be in trouble. I could go on and on, but the moral of the story is please, please do your research on their type of program and just go somewhere else.

I simply can't believe there are so many positive comments on here. The only thing I can figure is that they were written by staff members. I went there personally in 2013. And I would NEVER consider going back if I was to relapse.

The detox wing was essentially like being in lockdown. You could not go anywhere, there were no groups or recovery meetings, they lied to me and my parents on MULTIPLE occasions. They are understaffed and the staff they do have are not in communication with each other in the least. You are stuck in one small wing with 4 rooms, and they expect you to just sit and watch tv or lay in bed all day throughout detox. This place was the worst experience of my life, and I was only there for a 4 day detox. I feel like I would've lost my mind if I had to stay another night.

detoxed at one place and shipped to an old hospital that had been revamped. Looked like an Insane Asylum. You can't find out from any one who works at the detox place what place you're going to, what you'll be doing. It was like walking into a prison. NA/AA mtgs. together? then if you a different religion and sign up to go to church with their people, it gets canceled. When I left there was even a group of men and women who said they were going to take action to get the place shut down. Tranquility Detox is where the journey began, also in Michigan/where the Kellogg' s cereal company is, took the best care of me. Addiction is a mental, physical and spiritual disease and their treatment is far too limited in information on what/.how to live a life in recovery.
In March 2015, the Michigan Department of Licensing and Regulation (LARA) visited Best Drug Rehabilitation to investigate several complaints. As a result of the visit, the facility was found not in compliance with numerous administrative rules. The heating system was not in good working order; records of annual evaluations for several staff members were missing; no program director or staff member designated to oversee the program was on site; 45% of clients left the program against medical advice; staff member training was inadequate; inspectors were not immediately allowed access to the building; staff was not trained on recipient rights; two clients were required to sign promissory notes that they would not make negative comments about the program; several clients reported being placed on 3-5 days of 12-hour work cycles to work off fines for breaking ethics rules; several clients expected to be treated at A Forever Recovery in Battle Creek and were transferred to Manistee, too far for families to visit; and so on. The entire report is here. A follow up inspection was conducted in June 2015 and the facility was found in compliance.
You can look up investigation reports here on LARA's site.
Within the last year or so, Wickstrom opened yet another rehab facility in Marne, Michigan, called Best Choice Rehabilitation. That was after a long legal battle with Wright Township.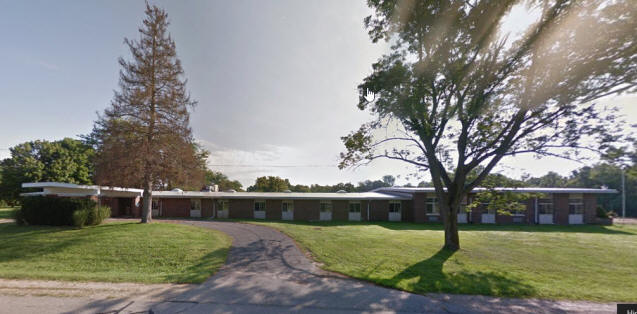 Political contributions
In October and November 2016, the Wickstroms contributed $20,500 to Michigan political campaign committees. Before that, going back to the year 2000, there were only 5 contributions with a combined total of $1,000. This is from the Secretary of State's website:
Receiving Committee

Contributor
Occupation
Employer
Date

Amount

Moving Michigan Forward Fund II

Svetlana Wickstrom

Homemaker

Homemaker

11/14/2016

2,500

Shamrock PAC

Per Wickstrom

Owner

Life Solutions

10/20/2016

5,000

CTE David Maturen for State Rep

Per Wickstrom

Business owner

A Forever Recovery

10/20/2016

1,000

Greimel for Michigan

Per Wickstrom

President

Narconon Stonehawk

10/19/2016

5,000

CTE Brandt Iden for State Rep

Per Wickstrom

Business owner

A Forever Recovery

10/17/2016

1,000

CTE John Bizon for State Rep

Svetlana Wickstrom

Homemaker

Homemaker

10/15/2016

750

CTE John Bizon for State Rep

Per Wickstrom

Owner

Life Solutions

10/15/2016

750

Jim Lance for District Court

Per Wickstrom

President

A Forever Recovery Inc

10/11/2016

2,000

Chatfield Majority Fund

Per Wickstrom

Owner

A Forever Recovery

10/10/2016

2,500

Note: CTE means "Committee to Elect."

Total:

$20,500
The Moving Michigan Forward Fund II is one of 3 leadership PACs controlled by Senate majority leader Arlan Meekoff. The Shamrock PAC is the leadership PAC for representative Laura Cox of Livonia, wife of former Attorney General Mike Cox. John Bizon is a Republican state representative from Battle Creek. David Maturen is the state representative for the 63rd district, which encompasses parts of Calhoun and Kalamazoo counties. Tim Greimel of Auburn Hills is the House Democratic leader. Republican Brandt Iden represents House district 61, which encompasses the city of Portage as well as the townships of Oshtemo, Prairie Ronde, Schoolcraft and Texas. Republican Lee Chatfield is the representative for district 107, which encompasses Chippewa, Emmet and Mackinac counties and a portion of Cheboygan County. Jim Lance ran unsuccessfully for Calhoun County district court judge against incumbent Paul Beardslee in 2016.
The Wickstroms give two different addresses for their contributions: 121 NE Capital Ave in Battle Creek and 6721 NW Torch Lake Dr in Kewadin. 121 NE Capital Ave in Battle Creek is the address of Life Solutions. The Torch Lake Dr address is on beautiful Torch Lake, northeast of Traverse City. The home was purchased in 2004 for $580,000 by A Wickstrom according to the "record card" provided by the Torch Lake Township assessor. Zillow estimates its current value at $718,995. On September 27, 2016 it was sold by Per A Wickstrom to Truman Management Company for $1. The Tampa Bay home was purchased the following month.
Per Wickstrom also contributed $25,000 to the Republican National Committee in October. And $100,000 to the Trump inauguration in January, 2017.
With Wickstrom's suspected connections to Scientology, it may be no coincidence that the home on Tampa Bay is only 10 miles from Scientology's international spiritual headquarters in Clearwater.
Here is a story about Per Wickstrom from someone who has been watching Scientology for a long time:
Death at Scientology Michigan drug rehab sparks widespread investigation - The Underground Bunker, 7/31/2013
State intervention needed
Drug addition is a huge problem in Michigan:
In 2014, 568 people in Michigan died related to opioid overdose, while 433 people died related to heroin overdose. Those numbers are on the rise over 15 years, increasing from 99 heroin or opioid overdose deaths in 1999 to 1,001 in 2014, according to numbers from the Michigan Department of Health and Human Services. (mlive.com, 7/5/2016)
People with drug problems must have access to effective treatment. Per Wickstrom's facilities are making him rich, but their success at rehabilitation is questionable. Our state leaders need to initiate an investigation to determine whether these facilities are helping rather than hurting, and if they are helping, they are doing so at a reasonable price. Periodic inspections by the Department of Licensing and Regulation (LARA) are not sufficient.
For more on the drug treatment industry, see this article about the documentary The Business of Recovery.
Also, I submitted a FOIA request to the Michigan Attorney General asking for any complaints received in regard to Narconon Stonehawk, A Forever Recovery, Life Solutions or Best Drug Rehabilitation. I received 4 PDF files in response. The redactions in the documents were made by the Attorney General's office:
Send comments, questions, and tips to stevenrharry@gmail.com or call or text me at 517-505-2696. If you'd like to be notified by email when I post a new story, let me know.